Playlist

Don't you wish that you could see in colour just like me
When it all turns grey and your vision starts to fade
Well, we roamed the seven seas
Mapped the lands with old cartography
Tell me where's left to go but a place unknown were we can't breathe
Oh, we're running far away from all that we hold dear
All our worries melt away and vanish in thin air
Looking out to the distance, we stare
Where do we go?
Where do we go from here?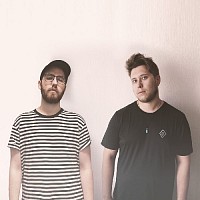 Paint the world in vibrant hues
Let the colours sway, let me be your muse
You paint the ocean the deepest blue
As the colour wave washes over you
Well I'll be waiting on the dark side of the moon
While serenading all these stars I've caught for you
Been thinking lately that I live in a cocoon
A chrysalis lonely, waiting to be born anew
Born anew
Where do we go from here?
Paint the world in vibrant hues
Let the colours sway, let me be your muse
You paint the ocean the deepest blue
As the colour wave washes over you
Oh, my radiant and colourful star
I'll never get tired of just how beautiful you are
Oh, no I won't
Just how beautiful you are
Paint the world in vibrant hues
Let the colours sway, let me be your muse
You paint the ocean the deepest blue
As the colour wave washes over you
Don't you wish that you could see in colour just like me
When it all turns grey, you'll see the forest for the trees
Don't you wish that you could flee to a place so far out to sea
Follow the compass and you'll be free