And if I tore a hole into this nights fair well and crawled on out to escape this night and all it's fears and memories of happy years.
One step behind I'm one too late you tore you own, I'm going home.
Oh my memory, did I say goodbye?
You'll be gone tomorrow and I'm crying in your arms but you're not here.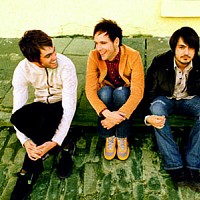 I can see your face every time I close my eyes, this cabaret.
Oh I'll remember everything you've said to me.
The day I release you in my heart I'll say goodbye.
But I'll take time to write down everything.