Playlist

If you take a bullet to your head, the misery you're hiding now is starting to spread
I said if you take the high road instead, you may walk alone but there's no gun in your hand
(It's starting to show)
Well I still like the person that I see (You're losing control)
My heart is gold, it's got the best of me (How could you know?)
In the end I'm my worst enemy - but only time will tell
You know what to do (But I don't really want to have to choose)
You're facing the truth (I'm hanging on to the both of you)
Well believe in yourself (The bottles empty 'cause I have to use)
And only time will tell!
If you take a bullet to your head, the misery you're hiding now is starting to spread
I said if you take the high road instead, you may walk alone but there's no gun in your hand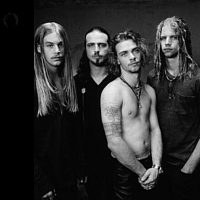 I'm looking at myself through others eyes
There's somethings that can not be comprised
And in this life that's cut me down to size
And I realize - open up my eyes!
If you take a bullet to your head, the misery you're hiding now is starting to spread
I said if you take the high road instead, you may walk alone but there's no gun in your hand
I've become the lost and found
I've been lost and turned around
I've become the lost and found
I've been lost and turned around
If you take a bullet to your head, the misery you're hiding now is starting to spread
I said if you take the high road instead, you may walk alone but there's no gun in your hand
If you take a bullet to your head, the misery you're hiding now is starting to spread
I said if you take the high road instead, you may walk alone but there's no gun in your hand