Legions of the Brave
- text

Playlist

Is this his final journey,
He´s riding south, to face his destiny!
To find, a siege, as strong as steel!
Stormhold prestige, is what he´ll see
And you will pray.. If you want us to stay
Cry out legions of the brave
The king has turned my land insane
A brand new world
A brand new world will rise!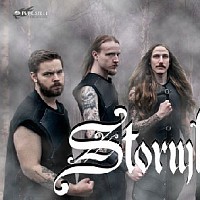 Now he stands, with thousand men behind his back again
Stormhold victory
Looking for more, to pull justice for his former men
Now you must..
See, this kingdom is built on madness!
Now , it will be mine..
(NOW WE MUST FIGHT, Fight til the last man standing
Prepare to die!
And you will die
All the soldiers will cry!
Cry out, legions, cry out, of the brave
Cry out (cry out), Legions (legions), Cry out (cry out)..of the brave
We are legions of the, we are legions of the, we are legions of the brave