Andrew Lloyd Webber Medley
- text

Playlist

I don't know how to love him
What to do, how to move him
I've been changed, yes really changed
In these past few days, when I've seen myself
I seem like someone else
I don't know how to take this
I don't see why he moves me
He's a man. He's just a man
And I've had so many men before
In very many ways
He's just one more
Should I bring him down?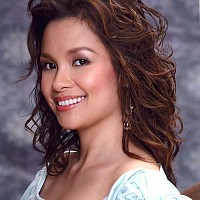 Should I scream and shout?
Should I speak of love
Let my feelings out?
I never thought I'd come to this
What's it all about?
Don't you think it's rather funny
I should be in this position
I'm the one who's always been
So calm, so cool, no lover's fool
Running every show
He scares me so
I never thought I'd come to this
What's it all about?
Yet, if he said he loved me
I'd be lost. I'd be frightened
I couldn't cope, just couldn't cope
I'd turn my head. I'd back away
I wouldn't want to know
He scares me so
I want him so

Don't know why I'm frightened
I know my way around here
The cardboard trees, the painted scenes, the sound here
Yes a world to rediscover
But I'm not in any hurry
And I need a moment
The whispered conversations in overcrowded hallways
The atmosphere as thrilling here as always
Feel the early morning madness
Feel the magic in the making
Why everything's as if we never said goodbye
I've spent so many mornings
Just trying to resist you
I'm trembling now
You can't know how I've missed you
Missed the fairy-tail adventures
In this ever-spinning playground
We were young together
I'm coming out of make-up
The lights already burning
Not long until the camera's will start turning
And the early morning madness
And the magic in the making
Yes, everything is as if we never said goodbye
I don't want to be alone that's all in the past
This world's waited long enough
I've come home at last!
And this time will be bigger
And brighter than we knew it
So watch me fly, we all know I can do it
Could I stop my hand from shaking?
Has there ever been a moment with so much to live for?
The whispered conversations in overcrowded hallways
So much to say not just today but always
We'll have early morning madness
We'll have magic in the making
Yes, everything is as if we never said goodbye
Oh, please don't ever ever make me say goodbye

It won't be easy, you'll think it strange
When I try to explain how I feel
That I still need your love after all that I've done
You won't believe me, all you will see is a girl you once knew
Although she's dressed up to the nines
At sixes and sevens with you
I had to let it happen, I had to change
Couldn't stay all my life down at heel
Looking out of the window, staying out of the sun
So I chose freedom, running around trying everything new
But nothing impressed me at all
I never expected it to
Don't cry for me, Argentina
The truth is, I never left you
All through my wild days, my mad existence
I kept my promise
Don't keep your distance
And as for fortune, and as for fame
I never invited them in
Though it seemed to the world they were all I desired
They are illusions, they're not the solutions they promised to be
The answer was here all the time
I love you, and hope you love me
Don't cry for me, Argentina
Don't cry for me, Argentina
The truth is, I never left you
All through my wild days, my mad existence
I kept my promise
Don't keep your distance
Have I said too much?
There's nothing more I can think of to say to you
But all you have to do is look at me to know
That every word is true