Playlist

Yeah yeah, oh yeah
I hear you talking and me I'm walking
Oh let me make it clear, I'm outta here
You know it makes no sense to me
Yeah you get no fence around me
Oh yeah, yap yap, you're talkin' too much, mmm
Yes far too much.
Even in my sleep I hear you babe
It makes me weep when I'm awake.
Well I hear whispers around me, baby
I get the echoes come 'round the bluff
Mmm I get all my secrets back, mm it's quite a shock
Mmm yeah, yap yap, you know you talk too much
Yeah, yap yap yap, it's driving me down
Oh it
Keep walking me over, over, over, over.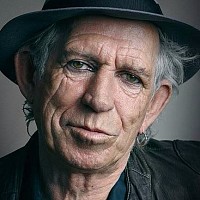 So what's your message babe?
Come on, yes, talk to me.
(over, over, over, over)
Well I hear you talking
It makes no sense to me
You see me walking, you get no fence around me
Oh yeah, yap yap, talk to me