Poison in Your Mind
- text

Playlist

Who's gonna follow you into the night?
Who's gonna dilute the poison in your mind?
Who's gonna drown in your blue eyes?
Did you ever feel like a call in the night?
A good idea laid to waste and left untried.
Now the pillar of dust
That is holding you up
Is crashing down around you now
And poisoning your mind.
Who's gonna bridge every river you cross?
Who's gonna carry the weight of your loss?
Who's gonna colour your blue sky?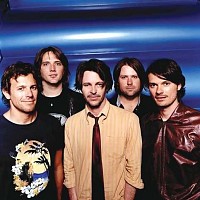 Did you ever feel like a call in the night?
A good idea laid to waste and left untried.
Now the pillar of dust
That is holding you up
Is crashing down around you now
And poisoning your mind