They got me tied down in a hospital bed
Gave me a pill and said it'd help with my head
Then pulled apart my ribs to look in my chest
"What a mess, how's he even breathing?"
Is there something you could do that could save me?
Maybe some therapy could do yourself good
The way you think you should go talk to someone
Who can you trust when you're alone with your thoughts?
Guess I'm caught
Am I alive or am I not?
So please give me a heartbeat
I wanna feel something
More than what I'm seeing, I need a little meaning
So fuck all this discomfort, I wanna see in color
Not some shade or pale blue
So wake me up and I'll find you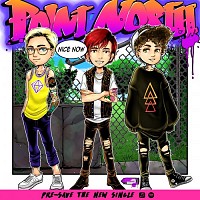 So fill my lungs with all the breath that I need
Cause there's a thing or two I still need to see
Maybe there's a chance for me without the parts I need
But even with the air I breathe I'm gone
So please give me a heartbeat
I wanna feel something
More than what I'm seeing, I need a little meaning
So fuck all this discomfort, I wanna see in color
Not some shade or pale blue
So wake me up and I'll find you
Wake me up and I'll find you
Wake me up and I'll find you
And I'll find you
And I'll find you
So please give me a heartbeat
I wanna feel something
More than what I'm seeing, I need a little meaning
So fuck all this discomfort, I wanna see in color
Not some shade or pale blue
So wake me up and I'll find you
So please give me a heartbeat
I wanna feel something
More than what I'm seeing, I need a little meaning
So fuck all this discomfort, I wanna see in color
Not some shade or pale blue
So wake me up and I'll find you