A twilight, a cold wind,
I swallow the air - the court of the crucified will come true.
A new I wander,
bleeding I will rescue myself.
Road fires shine,
take me, we are going one way
the quiet voice has whispered
to the southwest quarter.
All has dared.
Now no one,
cannot help with nothing
with nothing!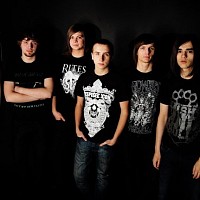 Making self-court
she decided to revenge
for the mockeries
15 years later
forward forward!
But there is no place to run
Surrounded
End of the game!
All that you will tell will be used against you in court
Dried on wrists
has held down the steel
Justice will come true
Everything will be rendered with its full