Playlist

It's the voice of your laughter
that echoes in my hea
you were nothing when I found you
You were nothing you were dead
hidden behind a smile your rob
whay you want and you throw me away.
It's time for a chance in your mind
'cause nobody believes what you say.
No, nobosy believes what you say.
You were sitting just down on you throne
thinking that you were a king
you weren't carefull enough to step right
and boy you fell from your throne.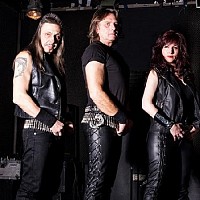 Traitor
you have to know
that the tables have turned
Traitor
let me go
your power run out it's the end.