Looking Like a Killer
- text

Playlist

Looking like a killer
watching like a criminal.
Confusion in my head
my vision is burry
I'm hanging on a string
you want to hold it.
I just can't seem to break
the spell you put on me
just take all you want, take all you need.
I feel you in my bones
my heart is beating fast
what is in you
looking like a criminal
watching like a criminal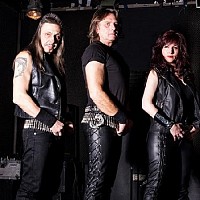 Tell me who's next to fall
scream out in horror
the never ending night is getting closer.
Your spell has no mercy
It's the way you dance
and they all follow as you set the rhythm