MMethod Man
- texty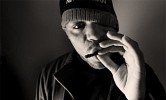 Clifford Smith (1. dubna 1971 na Long Islandu v New Yorku, USA), známý jako Method Man, Mr. Meth, Johny Blaze, Tical, MZA atd., je americký rapper, producent, herec a člen hip hopového seskupení Wu-Tang Clan. Je také držitelem prestižní ceny Grammy.
Na začátku 90. let Meth zakládá spolu s dalšími 8 přáteli skupinu Wu-Tang Clan. Po vydání debutového alba skupiny (v roce 1993) se Method Man jako první člen Wu-Tangu rozhodl vydat sólové album "Tical" (1994) a získal za něj platinovou desku. V roce 1995 také získal ocenění Grammy za megahit "I'll Be There For You/You Are All I Need To Get By", na kterém se podílel s Mary J. Blige.
Druhé album "Tical 2000: Judgement Day" vydal roku 1998 a o rok později vydává se svým dlouholetým přítelem, rapperem Redmanem CD nazvané Blackout!
V roce 2004 vydává Meth album "Tical O: The Prequel", o 2 roky později "4:21...The Day After" a roku 2009 vychází opět ve spolupráci s Redmanem "Blackout 2".
Přehrát nezařazené písně
Přehrát celé album
Přehrát celé album
Přehrát celé album
Přehrát celé album
Přehrát celé album
Přehrát celé album
Method Man ještě nemá žádného správce. Pokud jím chceš být, tak napiš. Správce může zařazovat písně do alb a dělat tu pořádek. Texty písní, překlady a videoklipy jsou vkládány registrovanými uživateli.