If you see me don't run away in shame
You will not enjoy tomorrow unless you feel the pain
Of my whips and my daggers and my chains
And my teeth and the bitings that they bring ...
I built the ocean, I make it wave
I control your children with the candy that they crave
And the trees and the mountains and their chains
And the thorns and the stickers and the flames
Of the fires that are smoldering in your brain ...
Hallelujah ... I'm rotten to the core
And I take what I want and take a little more
I run a rat farm right here in your town
And there's just no money to keep me from coming around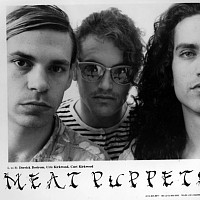 Out to the country I go some times
To jumble up the letters of a peaceful country rhyme
With my smoke and my mirrors I will crawl
On my belly to your bedroom down the hall
For the most exciting spectacle of all ...
Hallelujah ... I'm rotten to the core
And I take what I want and take a little more
I run a rat farm right here in your town
And there's just no money to keep me from coming around
All of the water is filtered through my bones
I will trade you nothing for everything you own
And I'll chew through the wiring in your phone
And I'll overrun your village with my clones
And slap you and tell you you're stoned
Hallelujah ... I'm rotten to the core
And I take what I want and take a little more
I run a rat farm right here in your town
And there's just no money to keep me from coming around
I'm rotten to the core
And I take what I want and take a little more
I run a rat farm right here in your town
And there's just no money to keep me from coming around