Broken (feat. Devin Oliver of I See Stars)
- text

Playlist

I don't want to feel anymore (anymore)
I barely make the days go by
I tell myself that I am fine
But I know it's a lie
It's all a fucking lie
Death seems so tempting and I'm on the verge of losing this battle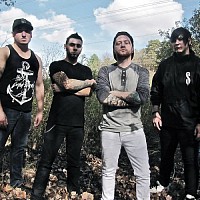 I don't wanna feel broken anymore
So tired of faking, I just want to be normal
You ran away when I needed you the most
Was I ever good enough for you?
If I choose this path what would it even matter? (even matter)
The nights blend together as I Iie awake lifeless
It's too late, you can't change
Why can't I realize
Every word that you've said was all a fucking lie?
God knows I've tried to get you out of my mind
Why can't I forget?
Why can't I forget you?
I don't wanna feel broken anymore
So tired of faking, I just want to be normal
You ran away when I needed you the most
Was I ever good enough for you?
I was a promise that you could never keep
Now I'll always question everything
There is nothing anyone can do for me
Bring me back to a place where I felt myself
Was it something I did?
Was it something I said that made you walk away?
I keep blaming myself for all the mistakes you've made
I try to hide it and not let it show
You were once a part of me, I need to let you go
I need to let you go
This is what it's like to feel alone (alone)
Was it something I did?
Was it something I said that made you walk away?
I keep blaming myself for all the mistakes you have made
I try to hide it and not let it show
You were once a part of me, I need to let you go
I need to let you go
So this is what it's like to truly feel alone