Playlist

People say the lord works
In mysterious ways
But there is no mystery
All we see is
War, famine, death, disease
Slavery, genocide, radioactive seas
War, famine, death, disease
Giving the gift of suffering
War, famine, death, disease
Slavery, genocide, radioactive seas
War, famine, death, and disease
It's all part of the masterplan
Masterplan
The masterplan
Why do people bother praying
If he's got a masterplan?
You don't get out what you put in
Otherwise we'd be free of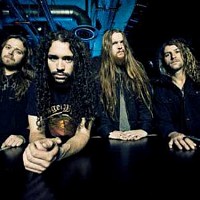 War, famine, death, disease
Slavery, genocide, radioactive seas
War, famine, death, disease
Giving the gift of suffering
War, famine, death, disease
Slavery, genocide, radioactive seas
War, famine, death, and disease
It's all part of the masterplan
Two hands hard at work accomplish more than a million
Clasped in prayer, for a god who simply doesn't care
How does all the misery fit into the masterplan?
Could it be that the idea of a loving god was created by man?
Think of all the time that's wasted
Letting religion fill
All of the empty spaces
Some say it's "God's will"
War, famine, death, disease
Slavery, genocide, radioactive seas
War, famine, death, disease
Giving the gift of suffering
War, famine, death, disease
Slavery, genocide, radioactive seas
War, famine, death, and disease
It's all part of the masterplan