Playlist

This ship is sinking in unknown waters,
no shore in sight
in these last moments,
who will be your guiding light?
No shore in sight
your guiding light?
Journey at night.
Turn! Turn! Or you will burn
Should you, should you turn
to the menfishers, or sink
sink like a stone?
Or should you turn to salvation within?
Jesus might have been a nice guy, but hes dead now
so move on,
just take a look at the world, its people
they're fucked up
just try to look in yourself, for guidance
and freedom
the only way you will see, is to know
you're in me.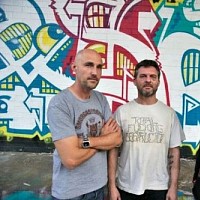 Save yourself, just try to be yourself.