GGareth Gates
- texty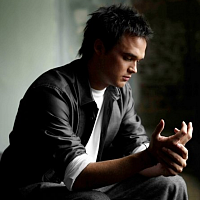 texty písní

playlist

fotky

fanklub
Gareth Gates započal svou dráhu v jedné z nejpopulárnějších hudebních soutěží poslední doby, britském Pop Idolu, která proběhla na jaře a v létě 2002.

Pictures Of The Other Side
(2007)
Video
Překlad
Karaoke
Zobrazeno
Changes


400
Lost In You

123
19 Minutes

85
Electric

69
Talking Minds


115
Přehrát celé album
Gareth Gates ještě nemá žádného správce. Pokud jím chceš být, tak napiš. Správce může zařazovat písně do alb a dělat tu pořádek. Texty písní, překlady a videoklipy jsou vkládány registrovanými uživateli.