Megalovania (Undertale)
- text, překlad

Playlist

Human child, depraved and vile
In your smile the terror of a killer
When you stand before the mirror
Do you still hold your head high?Lidské dítě, špinavé a hanebné
Ve tvém úsměvu teror zabijáka
Když stojíš před zrcadlem
Stále držíš hlavu vysoko?
Carved their sentence with a knife
Stole the gift that they called life
So now you'll stand and answer for yourself
Prepare for a living hell Vytesali nožem jejich větu
Ukradený dar zvaný život
Takže teď budeš stát a odpovídat si
Připrav se zažít peklo
You chose to have loved and lost
Knowing well that they'd never get to see each other again
Can you hear their memories calling from within? Vybral sis milovat a ztratit
Dobře věděli, že se už navzájem nikdy
neuvidí
Slyšíš jak jejich vzpomínky zevnitř volají?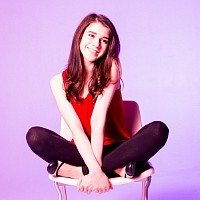 Was it really worth the cost?
Was it you who deserved to be the one alive in the end?
Can you feel the darkness crawling with your sins? Stálo to skutečně za to?
Byl jsi to ty, kdo si zasloužil být na konci jediný naživu?
Cítíš temnotu procházejíc tvými hříchy?
The time has come
Nowhere to run
Answer now for your sins Čas nastal
Není kam utéct
Teď odpověz za své hříchy
Murderous child full of greed
Was this really what you dreamed? Vražedné dítě plné chamtivosti
Bylo tohle, o čem jsi doopravdy snil?