Filled with hatred for that they have taken from me
Longing for the days when life was still untainted
So pissed off
The one's that I Loved most are gone
Took my choice, left me with the blame
Now I am trapped like a rat in this cage
NO!
I'm isolated in my lack of trust
But you give me something to believe in
when I forget that there is something pure still left in
this world
(Against all odds we stand as one)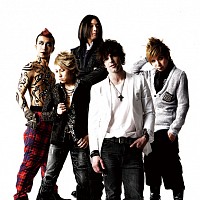 When you are lost I will be there
Straight from the heart with all my strength
Against all odds we will find a way
Just when I think that there's something left to hold on to
They rip that away too and I seek direction
But how do I start over?
CHOKE!
I'm suffocating on my bitterness
But you give something you know I can breathe in
When I am sure that there is nothing pure still left in this world
Its from the heart
Whatever may come
Straight from the heart
We stand as one
Its from the heart whatever may come
Straight from the heart
We stand as one
We stand as one
We stand as one