The Beast and the Machine
- text

Playlist

I want to know, where I should go
Should I follow your path or find my own?
I know it's time to decide
To figure out what to do with this life
But can I really be free in your society
Adjust to your norms and your beliefs?
Can I be tamed within your frames
Can I be free if I'm in chains?
I am the monster you tamed
A beast inside its cage
Now I'm the bitter clown in your play
A proud man drowning in shame
Gave up on my dreams
Sucked down in the flood that is the mainstream
I transformed, became the norm that I fear the most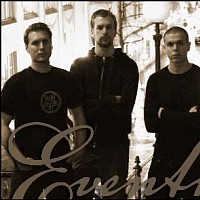 I am the monster you tamed
A beast inside its cage
Now I'm the bitter clown in your play
A proud man drowning in shame
There's something calling deep within me
Begging to be released
I let myself die piece by piece
In your machinery
I've been adapting for so long
It's time I finally got to see who's the weak
The beast or the machine
I am the monster you tamed
A beast inside its cage
Now I'm the bitter clown in your play
A proud man drowning in shame