There is silence. Their eyes met many times.
It's hard to say goodbye. The time for them is not enough.
But the fate has decided that. Nobody can change the fate.
I see your soul fly into you now.
You will revive after this night.
It's the time to go. It's not a goodbye.
We'll meet again.
I hope you remember me.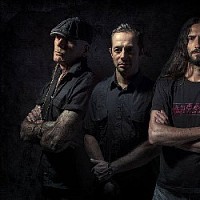 I'm grateful. You gave me the answers I was looking for.
I saw a new dimension. Now I'm ready to fight fear.
Now I can fight the fear and pain.
And my silence was my blame.
I learned that I should not hide.