The Newborn Sailor
- text

Playlist

At night we were drowning,
Mesmerized by your songs,
We were lured
Into the maze of our love.
When the drop of life burst:
An ocean of joy
And freedom for the newborn sailor
The newborn sailor
Through aeons of time,
Our eyes were smothered by the Sun.
Now even in the dark we see:
Wanton light steers us no more,
Eyeless we sailed.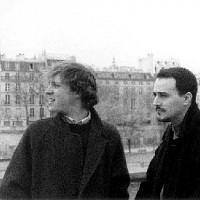 When the drop of life burst:
An ocean of joy
And freedom for the newborn sailor
The newborn sailor