Playlist

'Tis now two months or more,
since a boat left the shore,
mann'd by a skipper and all of his men.
It sail'd at night away,
a storm came on next day,
and breaking hearts long
for the boat's return since then.
The skipper's wife goes down
ev'ry day from the town,
she's on the watch for tidings on the shore.
She strains her aching eyes,
and throughout her descries,
the phantom of a form
that will come back no more.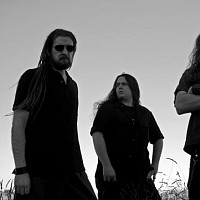 The child she lulls to rest,
lulls to rest on her breast,
asks, when will father come back again?
She dares not give reply,
but with a heavy sigh,
and sighing still hopes on,
although all hope is in vain.