Elysian Forest (feat. Tartalo Music and Claud..
- text

Playlist

There's a magical forest of yearning,
and of old days forever returning
Not a mundane man nor a plain lady
would ever tread its pathways shady.
Far away from this world of confusion
the forest awaits you in lofty seclusion
to share the secrets of treasures forgotten,
of fairy-like queens with their hearts made of cotton.
Oh the water is sweeter than ever
when you drink from the Lake of Forever
so well-shielded by stout oaks and black firs
as the cool wind with secrecy murmurs.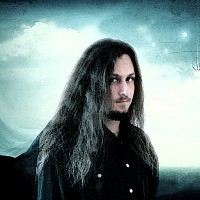 Lost deep in the twilight, a throne room is waiting,
there a rose-woven heart will whisper a vow
with lips soft, sedating and a new life will start.
Far away from this world of confusion
Vocals: Claudie Mackula
Strings, guitars, percussion, composition and arrangement: Dracovallis
Uilleann pipes, low and tin whistles, hurdy gurdy and fidule: Tartalo Music
Lyrics: Martin Kronborg