Playlist

From the first in hell, a child let out a cry
Some say cause we in hell 'till we die
What if that death is no sign of Mohamed
No sign of visa, just an early ... asking for your visa
We're back on the third rock
People trying got keep 'em head up, you heard pop?
And bad time trespasses on your premises
Good times avoid you like a Nemesis
With or without we all gonna face that
Find a way to put food on a place mat
Stay sound, don't feed your anger
'Cause trouble always imposing with this bulldozer
The majority will not see the few chosen
But will see our way through before curtain closing
Maneuver around ???
Be the one, be the man, be forever, the style
Never stop, never rest, always know, never guess
Navigate to the north east south or west
Just stay the course, just stay the course!
Keep your eye on the prize and your thoughts out the box
And your head in the sky, take the knife, cut the pie
Take a peek, no matter east, north, south or west
And just stay the course, I gotta stay the course
We'll be talking back, a matter of fact right and exact
Maintain, just stay on track...
We'll be talking back, a matter of fact right and exact
Maintain, just stay on track...
We'll be talking back, a matter of fact right and exact
Maintain, just stay the course
We'll be talking back, a matter of fact right and exact
'Cause if you don't that's when you're lost
Stay the course take a horse as I make my way across the high planes
??? an army instead of shaking an ???
Let it drop ??? for never taking the loss
From the start to the finish, my heart will never diminish
Hit the stage but I started in the park on the benches I was singing for ???
When I sing it's such a blessing they ??? for redemption poem bringing with dimensions
Bring on different dimensions, you see that shit?
You say you're making a movie, but I've seen that flick
Kissing in the picture I really complete the photo
Electric fire, electric lighter like beat of ???
Living la vida loca, my life is sort of like the tornado that took ToTo
I watch it get slow-mo'd and I shape up like Plato
I don't mean the clay-dough, what I mean to my philosophy keepin' me real stable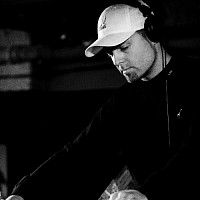 Be the one, be the man, be forever, the style
Never stop, never rest, always know, never guess
Navigate to the North East south or west
Just stay the course, you gotta stay the course!
Keep the eye on your pride and your thoughts out the box
And your head in the sky get the knife, cut the pie
Take a peek, no matter east, north, south or west
And just stay the course, I got stay the cource
We'll be talking back, a matter of fact right and exact
Maintain, just stay on track...
We'll be talking back, a matter of fact right and exact
Maintain, just stay on track...
We'll be talking back, a matter of fact right and exact
Maintain, just stay the course
We'll be talking back, a matter of fact right and exact
'Cause if you don't that's when you're lost
Be the one, be the now, be forever, the style
Never stop, never rest, always know, never guess
Navigate to the North East south to west
Just stay the course, you gotta stay the course
Keep an eye on the prize and your thoughts out the box
And your head in the sky, let your knife cut the pie
Take a peace, no matter east, north, south or west
And just stay the course, just stay the course
Be the first not the last, get a hold of the craft in your soul
Never slow be fast, keep it right never wrong, write a poem, write a song
Just stay the course, just stay the course