Playlist

This pain will waste away
But not tonight
I can't breathe you out
It's raining
All you give me is always out of chance
Then you bring me down
Every time you want that
Are you fine now?
Save me when I feel despair
Cause I'm fading
I want to be right by your side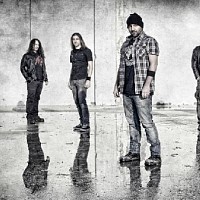 I'm fading and falling
Let me be a part of you now
When I'm lost in your eyes
Everything is going to change
Are you in love?
I can't wait by myself
I can't do it anymore
I can't wait by myself
When you feel that I'm falling
Will you save me?
Save me when I feel despair
I can't leave this without you right by my side
Cause I'm fading can't you see my pain?
Will you save me?
Let me sleep right by your side
Feel it again, fading and falling
Feel it again, again, again