Ballad of Sid Dynamite
- text

Playlist

Locked down, burned out crowd
One chance, one hope, we'll make it loud
Chaos, we road the line
We never stopped, we never had the time
No time for peace and quiet, how about a fuckin' riot
The only thing that can free this captive mind
And when I look back now, we live it, we live it
I still stand here now
And if I never came back home, let down and alone
A truth that we will have forever
From old scars and broken bones, and memories unknown
Dream we lived, never surrender
Steadfast, we screamed out load!
My love, my life, the truth, my home!
We lived hated and proud, in a world we never called our own
We tried to take it higher, we see this world on fire
I'll force you to expand your mind
We lived so fucking loud, outside of what's allowed
You can't take away this time from me!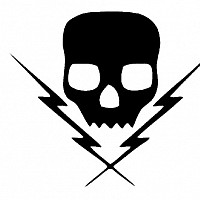 And if I never came back home, let down and alone
A truth that we will have forever
From old scars and broken bones, and memories unknown
Dream we lived, never surrender
And if I never came back home, let down and alone
A truth that we will have forever
From old scars and broken bones, and memories unknown
Dream we lived, never surrender
And now you're still my only hope
The only life I know, they say that nothing lasts forever
The runaways and the lost souls, memories we hold
Dreamed we lived, a never ender