Running 'cross the fields,
and the mountain road in front of me.
The trail ahead is but a long and dreadful way.
No path around that leads me to my destination,
Have to prepare myself to carry on.
Chorus:
Guide me through the darkest forests,
Shield me from sight.
In my charge I keep the Royal Secret,
I'm the Messenger Of Kings.
Running from my true besiegers,
Behind me and ahead.
They can not acquire what I carry,
I'm the Messenger Of Kings.
The summit lies ahead,
I hear them creeping up behind me.
Have to be fast and walk this narrow ledge.
Hot on my trail, the mercenaries of my mission.
Can I evade the blade that cuts me down this day?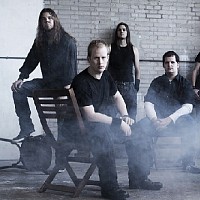 I'm the Messenger of Kings.
And I must run,
Run,
Run!
Once I have passed my message on,
All is said and done.
My fears will all be gone,
At peace I can pass on.