All I Want (Olivia Rodrigo)
- text, překlad

Playlist

I found a guy, told me I was a star
He held the door, held my hand in the dark
And he's perfect on paper, but he's lying to my face
Does he think that I'm the kinda girl who needs to be saved?Našla jsem kluka, říkal mi, že jsem hvězda
Podržel mi dveře, držel mou ruku ve tmě
Na papíře je perfektní, ale lže mi do obličeje
Myslí si, že jsem ten druh holky, která potřebuje být v zachráněna?
And there's one more boy, he's from my past
We fell in love, but it didn't last
'Cause the second I figure it out, he pushes me away
And I won't fight for love if you won't meet me halfway
And I say that I'm through, but this song's still for you A je tu ještě jeden kluk, je z mé minulosti
Zamilovali jsme se, ale nevydrželo to
Protože ve vteřině, kdy jsem na to přišla, mě odstrčil
A já nechci bojovat za lásku, pokud ty mi nechceš jít naproti
A já řekla, že jsem to překonala, ale tahle písnička je sále pro tebe
All I want is love that lasts
Is all I want too much to ask?
Is it something wrong with me?
All I want is a good guy
Are my expectations far too high?
Try my best, but what can I say?
All I have is myself at the end of the day
But shouldn't that be enough for me? Vše, co chci je láska, která trvá
Je toho moc, o co žádám?
Je se mnou něco špatně?
Vše, co chci, je hodný kluk
Jsou má očekávání moc vysoká?
Dělám své nejlepší, ale co můžu říct?
Vše, co mám jsem já sama na konci dne
Ale nemělo by to být dost pro mě?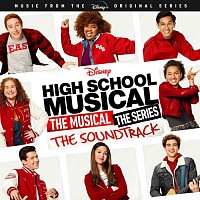 Ooh-ooh-ooh-ooh, ooh-ooh
And I miss the days when I was young and naive
I thought the perfect guy would come and find me
Now happy ever after, it don't come so easily Ooh-ooh-ooh-ooh, ooh-ooh
A chybí mi ty dny, kdy jsem byla mladá a naivní
Myslela jsem si, že perfektní kluk přijde a najde si mě
Teď navždy šťastná, nešlo to tak jednoduše
All I want is love that lasts
Is all I want too much to ask?
Is it something wrong with me? Oh, ooh
All I want is a good guy
Are my expectations far too high?
Try my best but what can I say?
All I have is myself at the end of the day
And all I want is for that to be okay Vše, co chci je láska, která trvá
Je toho moc, o co žádám?
Je se mnou něco špatně? Oh, ooh
Vše, co chci, je hodný kluk
Jsou má očekávání moc vysoká?
Dělám své nejlepší, ale co můžu říct?
Vše, co mám jsem já sama na konci dne
A vše co chci je být v pohodě