Don't touch her,Cause she is mine
She's not here,But I am fine
I want to have her heart,I hope that she's all right.
Always near,But today
You're so far,So far away
I am getting mad,Get out of my head.
Ref.:
Only thing i want for you
Please stay by me now
We didn't start very well
Now we can't allow
Everything we could (Caroline)
We're misunderstood (Caroline)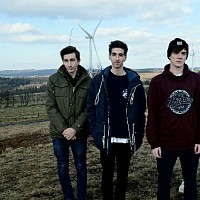 I miss you,Please come back
To send you message,Check,Check,Check.
Caroline come home,I'm here so alone.
Listen to, my old songs,
Think about, your hair long,
You're reason for kill,or run out to the hills.